Galletta's All-Time Points.
Oswego All-Time Points.
2-Track All-Time Points
All-Time Win Stats
Back to Index:

Please support this website by checking out our advertisers: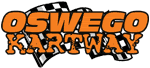 Welcome! We are a Karting Club that invented and races extremely affordable 5hp flathead, Single Wheel Drive "Gas stocker" karts for a Points championship every summer at Galletta's Greenhouse Karting Speedway and a traveling points show at other local area tracks. Hybrid between a yard kart (but much stronger and faster than one) and a WKA kart (similar speeds, but far less cost) and built to race anywhere (backyard speedways or race facilities) - the cheapest competitive karting series in the world! We also have recorded weekly dirt karting classes in the Oswego area and make them available on DVD! Enjoy the site.
RECENT PICTURES & DVD SNAPSHOTS FROM GALLETTA'S KART CLUB EVENTS:
Here are just the most recent 100 of the hundreds Galletta's Karting Club photos on the website since 2007 (and some even dating back from the 1990s through 2006). Some are digital photos, most are video captures from our extensive DVD archives. All are copyrighted by Chris "ChrusherComix" unless otherwise noted. Photographers are Chris Stevens, Rungnapha Stevens, and Gene Galletta. Occasional older Oswego photos by others are noted. Hosted by Photobucket. You may use only with permission and proper credit to the website and/or copyright holder. Enjoy the rest of the website:


Index & News Page | Rules Page | Galletta's Track All-Time Points | Oswego Kartway All-Time Points: Gas Stockers | 2-Track All-Time Points | All-Time Win Stats | 2009 Season | 2008 Season | 2007 Season | 2006 Season | 2005 Season | 2004 Season | 2003 Season | 2002 Season | 2001 Season | 2000 Season | 1996-1999 Seasons | Humorous History | Message Board | YouTube Videos | What is a Galletta's 1-WD Gas Stocker Kart? | DVDs
Want to race in a weekly karting series but can't afford it? Now you can. We are a homemade and inexpensive alternative to the costly WKA-type karting series. Literally a grass roots karting league invented in the early 1990s essentially as a "Racing Yard Kart" carting league, and running collectively hundreds of drivers in hundreds of races on two tracks every Summer-through-Fall in Central NY. Points standings and online descriptions weekly. Join us racing by either building your own or renting one of our team backup karts. Our karts are not only cheaper than WKA/NKA karts, but also cheaper than "Clone/Box Stock" karts, as the entire class uses "used" 5hp flathead motors, mostly used or homemade frames, ban high-priced racing parts and limit most racing modifications. No "rich" engine builders, no secrets kept - all friends and families racing and having FUN! No fighting and no whining about the rules or rough riders! Clean , affordable racing. Build a kart for a few hundred bucks. Race all season for maybe $10-30 a week. Acquire speeds comparable to karts that cost three to ten times as much. Please read on and learn more about our extremely affordable brand of highly competitive racing! We're always looking for new racers! Start racing, affordably, today!

YouTube And the complete and high quality races found on this site and YouTube can be purchased in our Galletta's Go-Kart DVD store! Our race photos hosted by Photobucket.


Comments, questions, and additional info with Galletta's Kart Club drivers and officials can be found on our new message boards. ->

Our karting club's home track is located in back of:


Galletta's Greenhouses
60 County Route 20
Oswego, NY 13126-6512
(315) 343-0879 or (315) 343-4281
Need directions? Here they are!
Please visit Galletta's Speedway racer/co-founder/co-owner Chris "Crusher Comics" Stevens's other websites containing his new graphic novel, children's book, and his old old cartoon strips & comic books:





Galletta's Greenhouse & Karting Team
60 County Route 20
Oswego, NY, USA
13126-6512
Telephone:
(315) 343-0879
or
(315) 343-4281
(Ask for Matt or Chris only!)
Directions
Google website search:




Galletta's on:


YouTube
2008 DVD store
2007 DVD store
2006 DVD store
Racer and website designer Chris ChrusherComix's other websites:

Chris' Graphic Novel:



Chris' Comic Book:



Chris' Comic Strip:



Chris' Children's Book:

Our Greenhouse:
Galletta's & Oswego Stock Karting Clubs

Melissa G's
Scissors N' Fur
Galletta's Go-Karts on



Photobucket