Race Index:


ALL-TIME GALLETTA'S POINTS
ALL-TIME OSWEGO POINTS


2008-10 DRIVER PROFILE FOR LARRY PHILLIPS:
[MOVED TO NEW SITE W/VIDEOS HERE]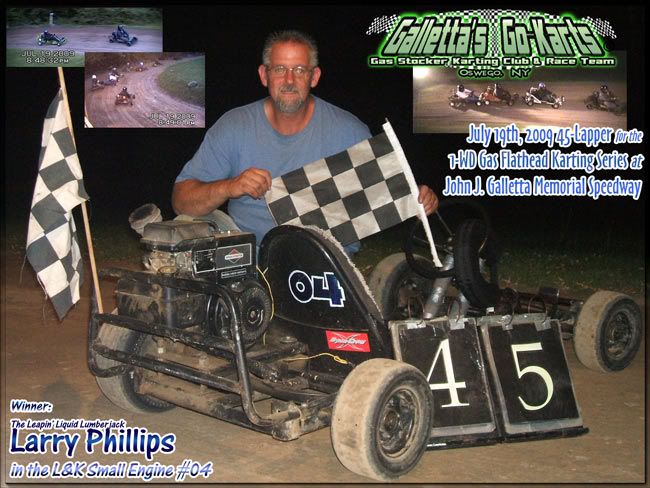 The 53-year-old Leapin' Liquid Lumberjack Larry Phillips led all 45-laps in a 9-veteran-karter "Revenge of the Elders" feature to take the win at Galletta's on July 19th, 2009 - his 1st career win in his 2nd season racing.

Larry with his #04 kart after the 10/12/2008 Fall Challenge Twin-30 races at Galletta's.
Name: Larry Phillips
Kart: The Phillips/L&K Small Engine #04
Engine: Larry Phillips & Matt Stevens
Sponsor: L&K Small Engine
Year Started racing at Galletta's:
2007
Fun Facts: Larry is always cracking jokes and having a good time. Winner of the Funniest Karter Award in '08, toppling Nick Dann off his 2-year mantle (Nick was disqualified for using the "That's what she said" punch line a million times and touching fellow driver's arms too much).
Secrets: Personally fueled by Duncan Donuts coffee.
Mottos:
"My Kart is like an old prom date; don't look like much but sure puts out. "
(After leading 18 laps in a feature on 10/19/2008.)

"Winning isn't everything. Pass me another donut."



"I thought sex was exciting, but then I raced go-karts!"


---
The Galletta's Go-Karting Club was founded by brothers Matt and Chris Stevens in the early 1990s when they modified yard karts for racing purposes. Contrary to the believe of one slow old guy on a message board somewhere who believes that they invented dirt karting, they didn't - they are the inventors however of "clockwise 5hp flathead gas stocker kart" racing, and have a 13-kart race team that includes several backup karts available to be rented and raced at both Galletta's and Oswego Speedway all summer. Invented with specifically "gas stock 5hp motor" rules so that a person doesn't have to spend thousands of dollars (most of our karts can cost $150-$600 TOTAL - motor, frame, and wheels, and all else) to race in extremely competitive racing events, the class grows in talent and competition every single year. Don't believe us? Try it and you'll see. Or, don't try us, buy $1,000-6,000 karts and lose, and then think you're the she-ot just because you spent that money to get stomped by someone with more. Please. Join us by building your own kart for a few hundred dollars, or rent one of our team karts on Summer Thursdays or Summer Sundays in Oswego, NY!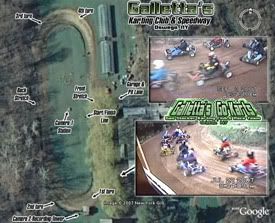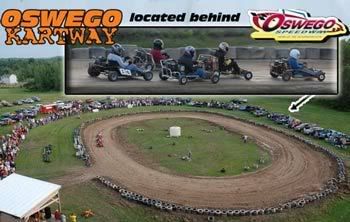 The Oswego Gas Stocker Kart Club races at Galletta's Greenhouse Kartway & Oswego Speedway Kartway
(well, if they let us have our class, that is).
More Galletta's Go-Karting flips, crashes and tight racing carting highlights on:

YouTube And the complete and high quality races found on this site and YouTube can be purchased in our Galletta's Go-Kart DVD store!



Comments, questions, and additional info with Galletta's Kart Club drivers and officials can be found on our new message boards. ->
Click Here for Facts, Questions & Answers.
Click here for Basic rules, regulations, and prices.

Our karting club's home track is located in back of:


Galletta's Greenhouses
60 County Route 20
Oswego, NY 13126-6512
(315) 343-0879 or (315) 343-4281
Need directions? Here they are!
Please visit Galletta's Speedway racer/co-founder/co-owner Chris "Crusher Comics" Stevens's other websites that include my cartoons, comic books, children's book, and family greenhouse:





This website is owned, created, maintained, and copyrighted © by Chris "Chrusher Comix" Stevens (including all text, pictures, artwork, video clips, and descriptions). The views expressed are not necessarily the opinions of others at the Galletta's Go-Kart Club or Galletta's Greenhouse (unless otherwise noted). This site is meant to both document the races at Galletta's Go-Kart Club and also get a good laugh with some humor by a cartoonist (AKA, me), so lighten up.
CHRISCHRUSHER's PROJECTS:
Chris' Children's Book:

Chris' Graphic Novel:



Chris' Goofy Comic Book:



Chris' Family Comic Strip:


Related racing websites:

Oswego Speedway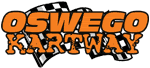 Where your money is good, but your racing class is discriminated against!