Race Index:

Galletta's All-Time Points.
Oswego All-Time Points.
2-Track All-Time Points
All-Time Win Stats


CHRISCHRUSHER's PROJECTS:
Chris' Children's Book:

Chris' Graphic Novel:



Chris' Goofy Comic Book:



Chris' Family Comic Strip:

2008 DRIVER PROFILE FOR RICHARD HOCKEY: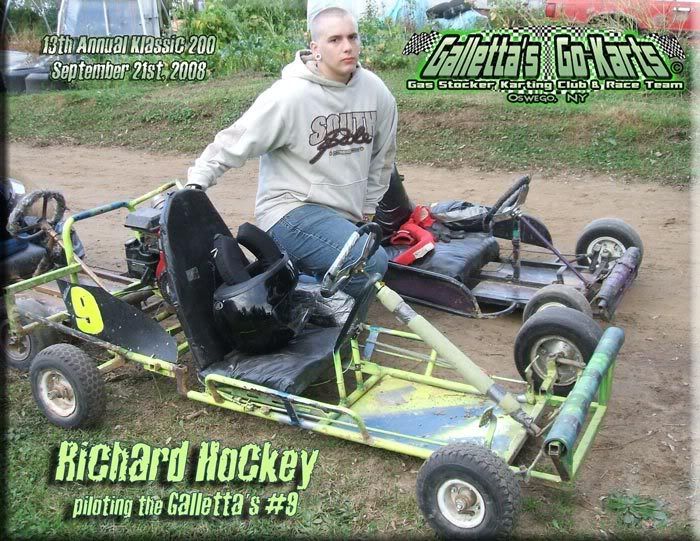 Name: Richard Hockey
Son of Galletta's Kart Club driver Russ Hockey.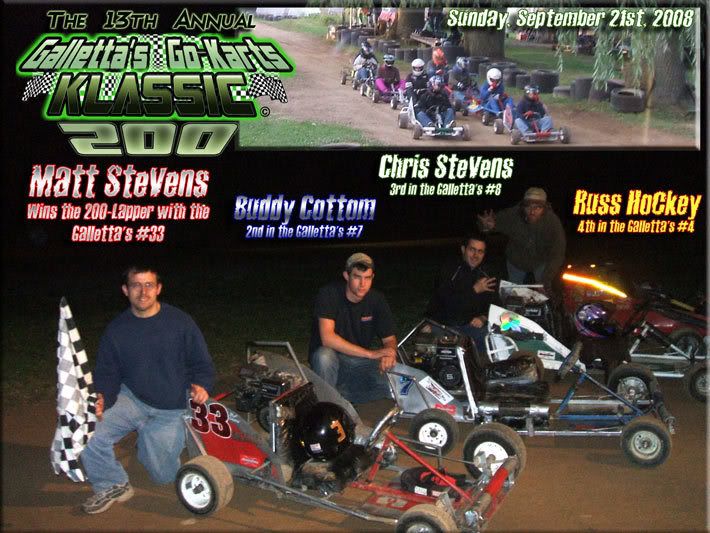 Richard raced with us in the 13th Annual Galletta's Karting Klassic 200 in 2008.

More Galletta's Go-Karting flips, crashes and tight racing carting highlights on:

YouTube And the complete and high quality races found on this site and YouTube can be purchased in our Galletta's Go-Kart DVD store!



Comments, questions, and additional info with Galletta's Kart Club drivers and officials can be found on our new message boards. ->
Click Here for Facts, Questions & Answers.
Click here for Basic rules, regulations, and prices.

Our karting club's home track is located in back of:


Galletta's Greenhouses
60 County Route 20
Oswego, NY 13126-6512
(315) 343-0879 or (315) 343-4281
Need directions? Here they are!
Please visit Galletta's Speedway racer/co-founder/co-owner Chris "Crusher Comics" Stevens's other websites that include my cartoons, comic books, children's book, and family greenhouse:






This website is owned, created, maintained, and copyrighted © by Chris "Chrusher Comix" Stevens (including all text, pictures, artwork, video clips, and descriptions). The views expressed are not necessarily the opinions of others at the Galletta's Go-Kart Club or Galletta's Greenhouse (unless otherwise noted). This site is meant to both document the races at Galletta's Go-Kart Club and also get a good laugh with some humor by a cartoonist (AKA, me), so lighten up.